Belgium's place in Europe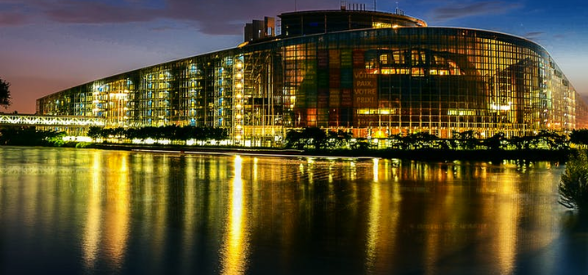 Once upon a time, there was
Belgium
. Belgium, a small and cute country, had a great misfortune: its neighbors, more talkative and imposing, prevented it from asserting itself and from fully asserting its identity. But who said that little Belgium would let itself be nibbled by its two obese neighbors, France and Germany?
Shrewd, and moreover, trilingual - after all, who can boast of speaking 3 languages? - she realized that the best way to avoid suffering the fate of her misfortune would be to bet on delicious fries cooked in beef fat and a golden elixir. What is it called again? Ah yes ... beer. Fortunately, she could count on her 11 million clever and devious red devils to export a cultural model to the crossroads of this continent where she had to make her place.
Alas, this new dress still did not suit her. Her neighbors, sympathetic and aware of her discomfort, decided to offer her a tiara decorated with 28 stars (well, actually 27 because one had to be removed, due to the crisis). But something was still missing. What was missing?
Little Belgium, ingenious, rolled up her sleeves. Little Belgium, not so little anymore, made a new skin and shouted to the whole world that it had a place in
Europe
, its place.
Exit Rome, all roads lead to Brussels ...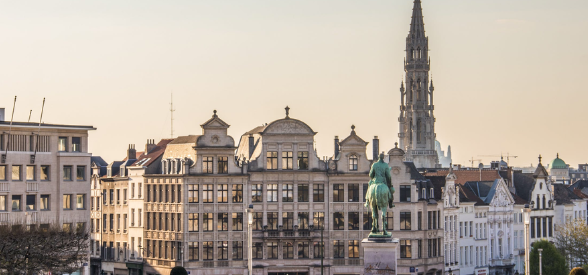 "The Thalys number 9471 in direction of Brussels-Midi, scheduled to leave at five minutes past five, will be set up on track 11. Mmmmmm ... the sweet track of Madame SNCF Gare du Nord in Paris. Track 11 as in platform 9 ? that long, burgundy-red metal corridor like the Hogwarts Express leading to another world. It has never been so easy, anywhere in Europe, to reach the country of the Belgians. In exactly one hour and twenty-two minutes, all Europeans can go from one thing to another, so to speak. The fact is that Belgium is in the heart of Europe, between a very Atlantic West and an East with a communist past.
A real cultural patchwork
, it is difficult to define the identity of this complex country, which is certainly a bit overused. Let's take a closer look at the architecture. The houses oscillate between the authenticity of Lille and the London urban cottage; the buildings borrow their 1970s charm from the big blocks of East Germany. As for the gardens and parks of all kinds, the sweet scent of an effervescent Central Park springs up and gives the French-trimmed shrubs a special and therefore ... very Belgian connotation.
When you walk from one street to another, passing a delirium where drunken consumers stagger along the street, a feeling must necessarily arise. Faced with so many mixtures of languages, styles, personalities, you tell yourself that it is easy to become part of the mass and to blend in. And you are right. Because it is this cultural mix where an H&M cohabits with a high fashion house that this little inner voice invites you to converse with the drunken German tourist from earlier. That's the beauty of the Belgian melting pot. You enter this country and are welcomed with open arms. You drop your suitcase and the next hour you start using typical expressions. All of Europe recognizes itself in Belgium, if only because all of Europe has shared a piece of history with Belgium. A greedy France in 1792 that tried to annex this territory; a Germany that saw this space of some 30,000 square kilometers as belonging to the Holy Roman Empire in the eighteenth century; the Flemish language as a link with the Netherlands; the Eurostar and the connection between London and Brussels. A reassuring alcove, Belgium is a refuge, or rather a home, for all Europeans in search of their lost identity.
The place of Europe in Belgium: the syndrome of the nesting doll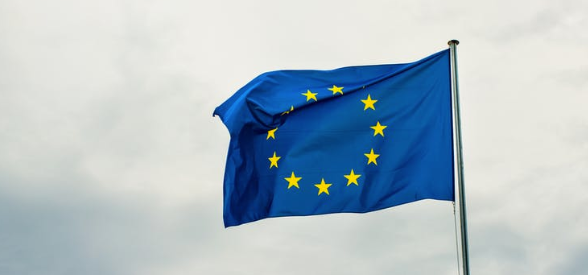 One Council, one Parliament and one Commission later and there you have it. Belgium is draped in a blue starry coat that places it in a magic trick as the center of a union that has difficulty finding its own place. And this malaise spreads like a castrating venom preventing the country of the White or Black or Red Devils, or whatever, from truly blossoming. Some press article will have the title "Heads of State struggle to find an agreement in Brussels" or "Brussels at the heart of European negotiations". It is as if, on the one hand, the country has been reduced to its capital and, on the other hand, as if the entire country has become the headquarters of an organization that is still searching for its place.
What could be more frustrating, vexing and humiliating than to hear a European say that Brussels and Belgium "are the same thing, aren't they?" or "Oh, there's the sea in Belgium? I didn't know that"? Beaten down by clichés, afflicted by stereotypes, the country of the Belgians is tortured and mistreated by a world that does not know it, or knows it too little. And that is the paradox: Belgium is trying to make its place in Europe and Europe is trying to make its place in the world through Brussels, worthy representative of Belgium. What an irony of fate!
Towards the Infinite and Beyond Europe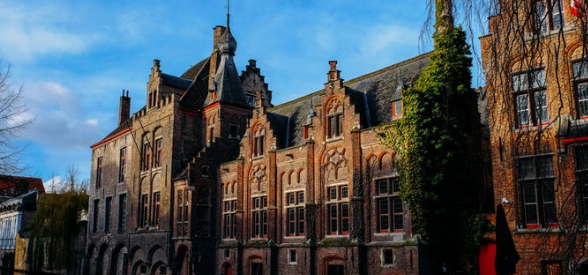 In this world of fantasy, where the importance of the image prevails over that of thought and reflection, where fault prevails over all good deeds, reality is hard and so is Belgium. And yet, the country plays intensely with its image, even if it means sending back a simplified vision of what it really is.
Bruges chocolates, Liège waffles, Manneken-pis corkscrews...
so many Belgian products known throughout the world. Belgium owes this reputation to its fabulous power of authenticity. A power that it knew how to polish and draw to its advantage. Everything small is cute, they say! And that's something Little Belgium has understood.
And what about all
these Belgian personalities
known in Europe and in the world? Virginie Efira, Cécile de France, Angèle, Stromae, Lara Fabian ... Here again, so many stars who proudly claim their black, yellow and red flag on stage or behind the cameras.
To make its place in the world, to better make it in Europe! A daring and risky challenge but it takes up with brio ...
Example of the Belgicréation : the Red Devil wears BellePaga

While strolling through
the Queen's Galleries
, the eyes of the epicurean passer-by will inevitably fall on all the stores with the sweet smell of yesteryear. Suddenly, the epicurean passer-by stops. In the window of this mysterious store, products of all kinds are beautifully stored: beautiful stoles, beautiful ponchos, comfortable slippers, soft plush toys... the imprint of these items signed BellePaga reveals the subtle mix of a typical Latin American know-how crossed with the creative and innovative spirit of a dynamic Belgium.
Founded in 2015 by Arnaud and Guillaume
, this brand where
"quality meets comfort"
keeps growing as the initial project pleases and attracts the consumer willing to make a sustainable clothing investment.
Alpaca wool,
with its thermoregulatory and hypoallergenic properties, carefully woven thanks to the ancestral know-how of Peruvian craftsmen, is transformed into a garment with exceptional virtues. It does not itch. It is pleasant to wear. It protects from the cold. It breathes and does not keep bad smells. A part of the world that invites itself in a Belgium that creates and undertakes.

Once upon a time, there was Belgium. Belgium, small and cute Belgium, was happy. It had managed to make its place in a Europe that must itself make its place in a world in perpetual movement. Little Belgium, which had grown up a lot since then, had a new look and was shouting to the whole world what its role in Europe was: to create. To create, again and again.
To discover more about our high quality products, come and see our made in Belgium items on our online store!We produce quality products because you deserve it!